Your Laser Engraving Machine
Looking for a laser engraving machine in Canada? Look no. Further, Aeon Laser Canada is your best bet among Canadian based businesses. Choosing a CNC laser machine from us means you can be assured that your CO2 laser engraver is of the highest quality and meets CSA standards. Unlike some suppliers, we go the extra mile to ensure all components meet Canadian CSA electrical standards. We also provide you with a one-year factory warranty and extensive customer support, and lifetime phone and email support, meaning you can feel great about your investment in your business. Find the CO2 laser engraver best suited to your unique production requirements and get the support you need to succeed. Aeon Laser Canada is your source for the best laser engravers Canada wide.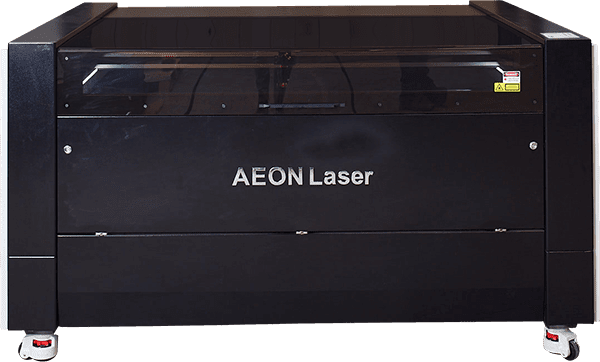 WHAT CAN YOU CREATE WITH YOUR LASER?
If you are looking to upgrade to a laser cutting or laser engraving machine that offers more possibilities for a variety of applications, a Nova Series of Mira Series laser engraver from Aeon Laser Canada is sure to be your best choice. Look forward to endless possibilities with a variety of material options and product applications. Business owners and hobbyists alike enjoy our lasers for their versatility, as they are uniquely suited for the creation of products such as engraved tumblers, stone coasters, wood signs and many more possibilities which require fine detail. Whether you have a niche product that demands perfection or enjoy creating a variety of different products, an Aeon laser cutting and engraving machine is an ideal choice. From the Nova series' ability to keep up with commercial demands to the Mira series fine detail capabilities, any application can be accommodated.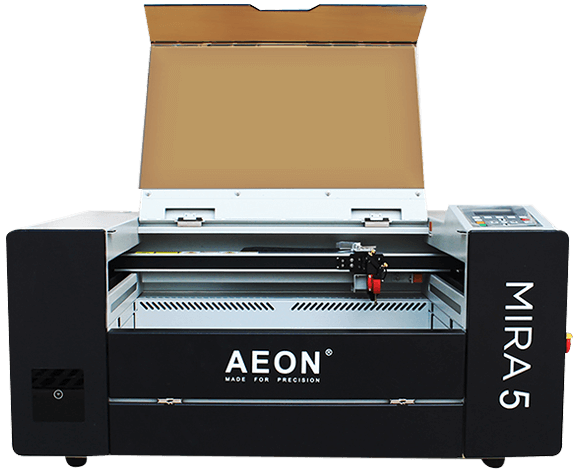 MIRA SERIES
Compact, versatile, and fast… the Mira Series laser engravers offer a powerful, comprehensive solution for those who have limited space. Create more with this fast laser that provides exceptional detail for engraving and cutting. With a 'Clean-Pack' integrated water-cooling system, exhaust fan and air assist pump, you'll get the performance you need. When looking for a laser engraver Canada business owners who demand excellence know the Mira Series is an exceptional choice. Find your Mira Series laser engraver at Aeon Laser Canada and get the lifetime email and phone support you need to be successful.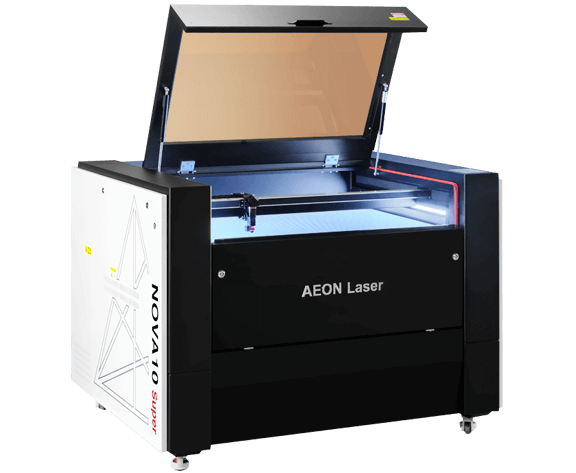 NOVA SERIES
Nova Series laser engravers are designed and made for those who need the highest speed performance and/or require the ability to work with larger materials due to the rear pass-through door on the rear of the machine. The Nova is cleverly designed to be able to come apart into two pieces allowing for the CNC laser cutter to fit through standard doorways. The Nova series is a preferred choice for business owners who produce at high capacity and need a laser that can keep up with their production needs. With advanced design features, including an incorporated water chiller, exhaust fan, air pump and knife table with a scrap drawer to keep your workspace clean as you work, these features are why the Nova Series is the CO2 laser engraver Canada business owners covet. Get your Nova Series laser engraver from Aeon Laser Canada for the best warranty and lifetime customer support.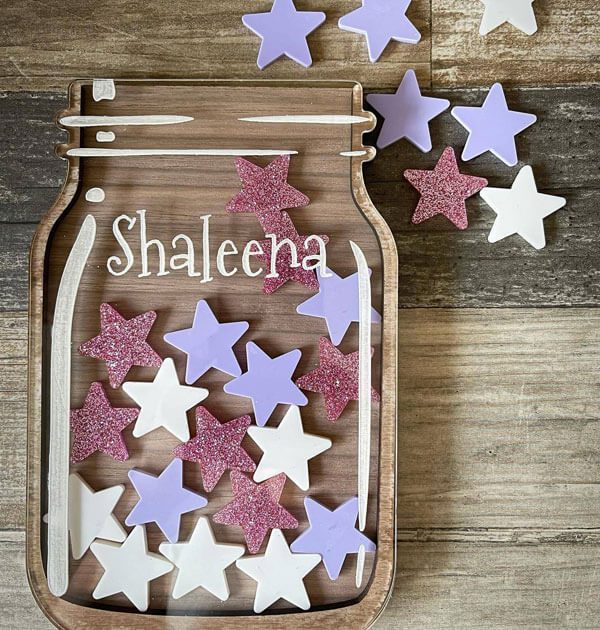 WHAT CAN YOUR LASER DO?
Engraving/Etching Your Aeon laser etching and engraving machine is designed to make creating engraved products faster while always achieving the level of detail you require. With a simplified all-in-one esign, there is no clutter in your workspace. A water chiller, exhaust fan, air pump and more are integrated into your Mira or Nova series Aeon laser. From engraving tumblers and mugs to creating beautiful acrylic signs and leather accents, the possibilities are endless.
Learn More
Cutting An Aeon laser cutter offers a simplified way to achieve both precise detail and speed when cutting a wide range of materials. All Mira and Nova lasers are equipped to cut most materials, including wood and acrylic, as thick as 3/4 of an inch. Whether you are cutting intricate pieces for custom projects or need large-scale speed, ourCO2 laser cutting machines will ensure your end product looks its best.
Learn More
MATERIALS YOU CAN USE WITH YOUR LASER
All CO2 laser engravers from Aeon Laser Canada are designed to accommodate a large variety of material options making creation limitless. An Aeon laser engraving machine is suitable for a wide range of materials… accuracy and quality are always a top priority. From acrylics to wood and even some rubbers, the number of materials suitable for your machine allows you to go beyond your expectations and create truly incredible products. Tumblers, mugs, and cylindrical materials are also easily accommodated with the appropriate rotary attachment. Whether you need a laser that can accommodate larger materials for commercial production or want the ability to create stunning detail, Aeon lasers are a smart choice. Find your ideal CNC laser machine to meet your needs in the Mira or Nova series lineup.
WHY YOU SHOULD CHOOSE AEON LASER CANADA
At Aeon Laser Canada, we are your premier source when looking for a laser engraver machine in Canada. With more than 10 years of experience in providing our customers with the best desktop laser engravers Canada-wide. We are your first choice when looking for a quality laser engraver for sale.
We strive to provide you with the most value and support when you buy laser engravers from us. With free startup training to get you started on the right foot, a one-year factory warranty and lifetime email and phone support, you can feel great about choosing Aeon Laser Canada as your source for a CO2 Laser engraver.
Contact us today to learn more about our selection and find the CO2 laser engraving machine that is best suited to your needs.